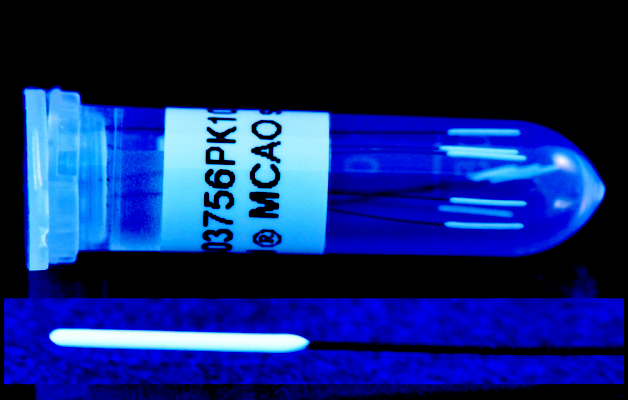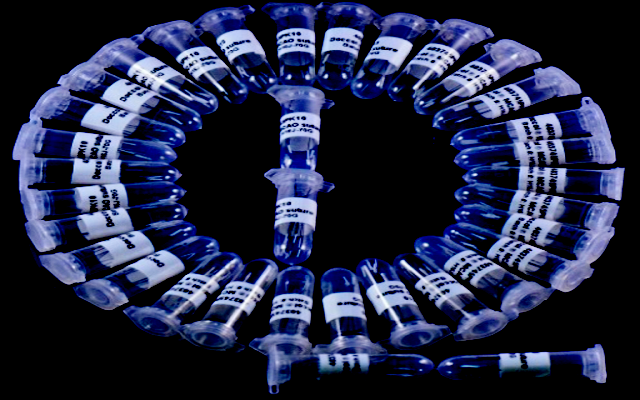 MCAO sutures
for rodent stroke models.
Doccol provides MCAO sutures for inducing ischemic stroke models in rats and mice. Our monofilaments have been well recognized and preferably selected by stroke investigators for inducing ischemic stroke models. Our clients are top-ranked universities, highly prestigious research institutes, and world-leading pharmaceutical companies from all over the world. Using Doccol monofilaments for inducing MCAO models has been widely accepted as a necessary technical step and also a new standard for ensuring the highest quality of stroke modeling. MCAO sutures are available in nylon monofilament material USP size 3-0, 4-0, 5-0, 6-0, 7-0, and 8-0; diameters of silicone-rubber coated part range from 0.15 mm to 0.58 mm; coating lengths are available from 1.5 mm to 10 mm. Using Doccol monofilaments for inducing MCAO models has been reported to be able to drastically decrease the within-group variation of stroke models, reducing the standard deviation (SD) to 5% of the mean value for infarction volume. For more information please read
Doccol Made a Difference in Stroke Modeling
. Doccol also provides sorted MCAO sutures of different diameters and coating lengths (
SSK series
) for surgeons to find out their optimal MCAO sutures. Please don't hesitate to contact Doccol if you need to customize your MCAO sutures.
Micro catheters for rats and mice.
Doccol microcatheters were specially designed for improving the performance, quality and productivity in rodent blood sampling, drug delivery, small flow rate liquid transferring, and physiological monitoring, in which invasive vascular access is necessary. Doccol provides sufficient choices of micro catheters for vascular cannulation in all common locations, such as the tail, femoral, carotid, and brachial veins and arteries, and also the jugular veins. The following features make Doccol microcatheters superior to its competitors:
Doccol knows the frustration and pain in making and using "home-made" microcatheters, our microcatheters are permanently connected to an industrial standard Luer lock or stopcock, therefore, eliminated the transitional tubing and needle connection. Doccol microcatheters offer the convenience of direct use with in dustrial standard syringes with Luer fitting.
Dramatically reduced inner volume allows minimal disturbance of local blood flow dynamics.
Although the microcatheters are extremely fine, they offer excellent pushability;

tubing OD covering a range from 0.081 mm to 0.838 mm

with sufficient choices; these features make them suitable for the access of deep microvascularure.
Microcatheter tubings are available in several materials, such as polyimide, teflon, polyethylene, vinyl, and polyurethane.
These microcatheters are durable and can be repeatedly used.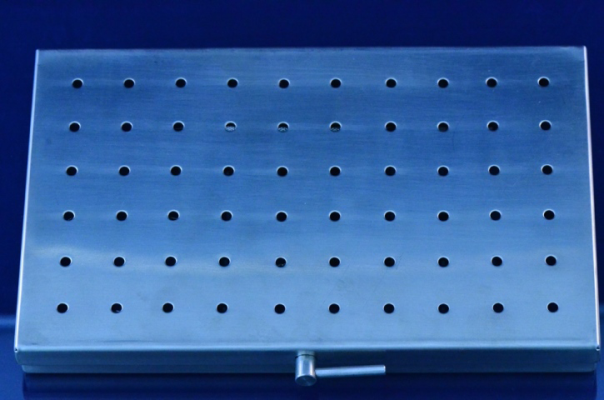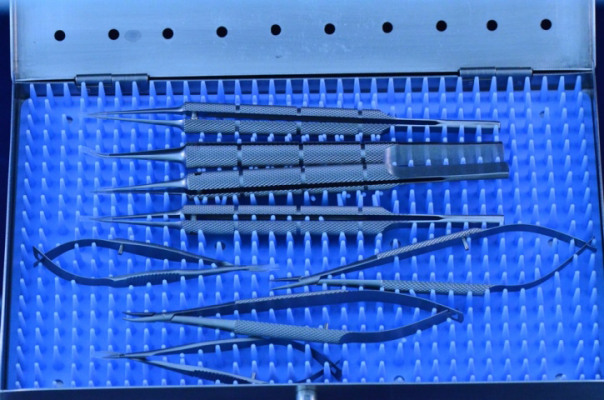 MCAO micro surgical tools
.
Doccol provides the mostly needed essential microsurgical tools to help with your routine MCAO modeling work; we are specilized in different types of micro suturing forceps (micro suture tying forceps), micro dissecting forceps, and micro spring scissors. These surgical tools were carefully-selected to meet the special operational needs in MCAO stroke modeling, and with the goal in mind to bring you with maximal performance and productivity.
PID temperature controllers. Maintenance of the surgical area temperature within an

acceptable range is one of the important steps for achieving excellent consistency in stroke modeling. The AC-output PID temperature controller with suggested AC-powered heating pad provides an economical and efficient solution for common surgical procedures. It can be used in both mice and rats with in vivo rectal probe feedback or for precision control of surgical environment temperature.
How to place orders. Orders may be placed through online shopping cart at www.doccol.com. You may also send your order sheet through fax to 1-888-893-5285, or Email to Doccol Corporation. You may login your account at doccol.com for checking price and product information. The complete PDF catalogue can be downloaded at Doccol website: https://www.doccol.com/catalogues/catalog_1.pdf. Payments are acceptable by purchase order account, all major credit cards, and wire transfer.
Need help to select products or place an order? Most common questions have been answered in Information pages:

Select Monofilaments

,

Select Microcatheters

, "

Order

",

FAQs

,

Shipping and Payment

, and

Downloadable Forms

.